Signature Items
Our original recipes some unique to the Fireside Grill.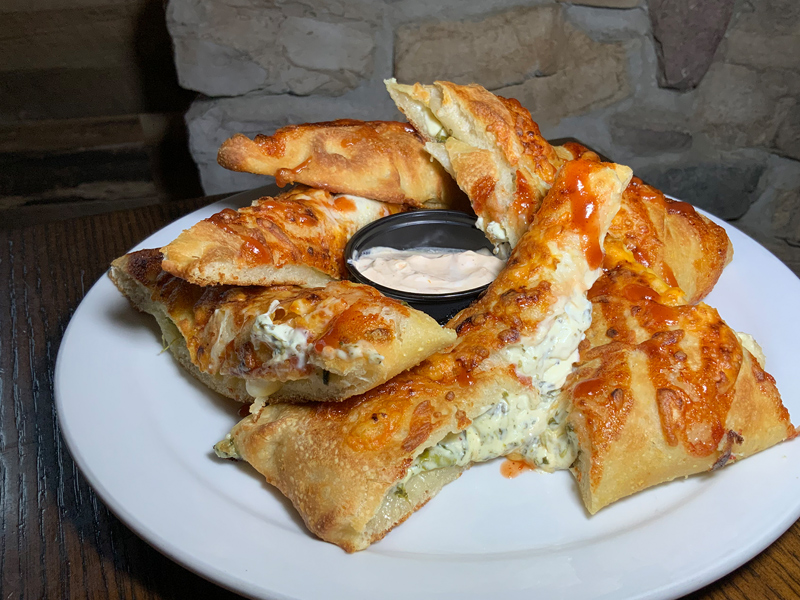 Fireside Stix
Our Original. If you want to heat up your life try these Fireside originals. It's our famous cheesy spinach dip baked in jalapeno pizza bread.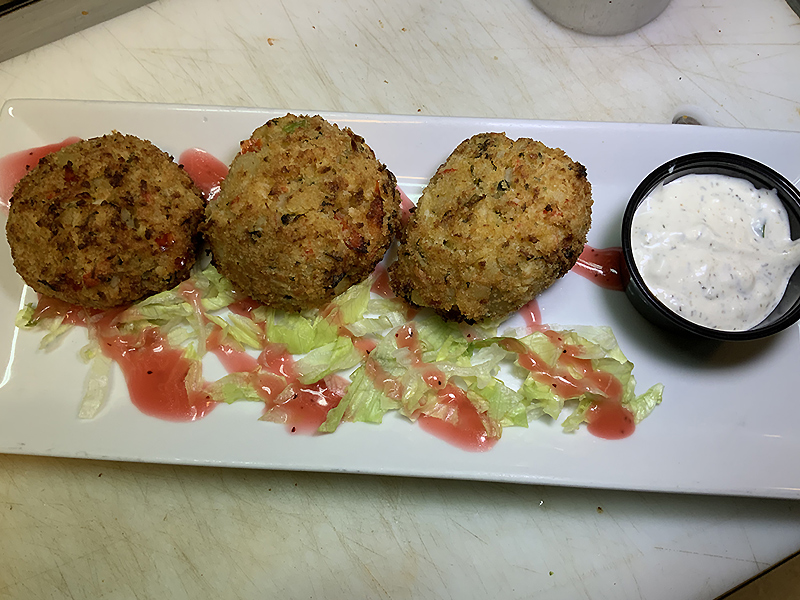 Fireside Crab Cakes
The original Fireside Pub recipe served on a bed of mixed greens and our secret dipping sauce
Beef Nachos Supreme
Crisp corn tortillas are oven baked with bubbling cheddar & mozza cheese then piled high with seasoned beef, crisp lettuce, green onions, diced tomatoes and jalapeno peppers. Served with sour cream and salsa.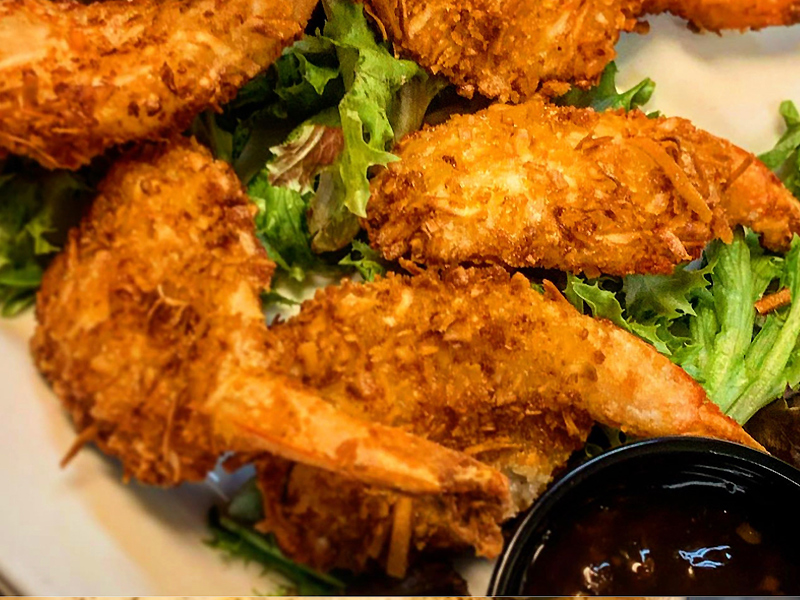 Coconut Shrimp
Coconut shrimp, fried golden, served on a bed of mixed greens with a sweet & spicy dip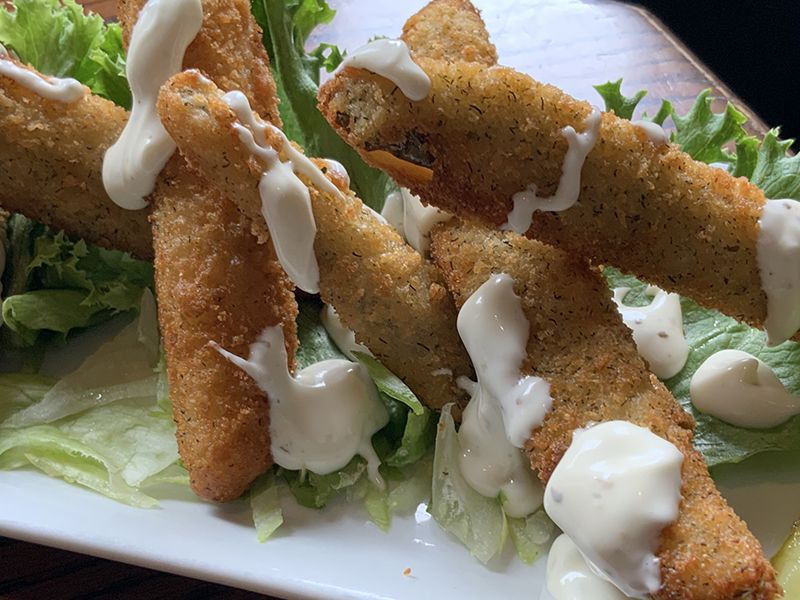 Dill Pickle Spears and peppercorn ranch dip
Lightly breaded dill pickles and a pepper ranch dip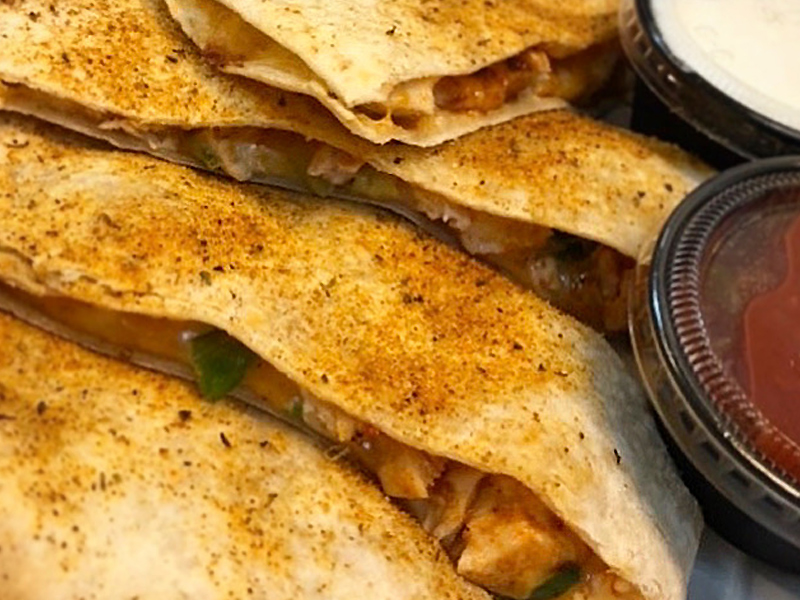 Roast Chicken Quesadilla
Tender roast chicken inside a seasoned flour tortilla stuffed with cheese, tomatoes and green onions. Oven baked and served with sour cream and salsa.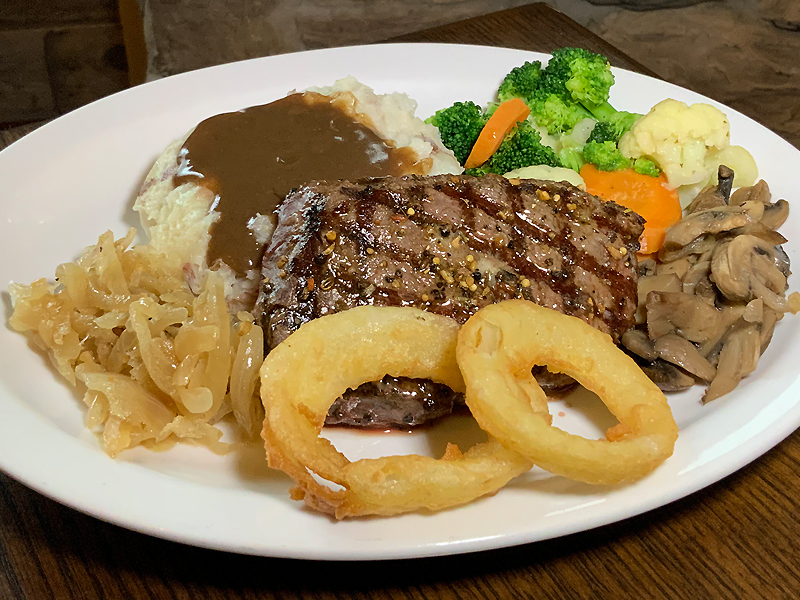 Fresh cut AAA 10oz New York Striploin Steak
10oz certified Angus@ New York Striploin char-grilled and served with potato and vegetables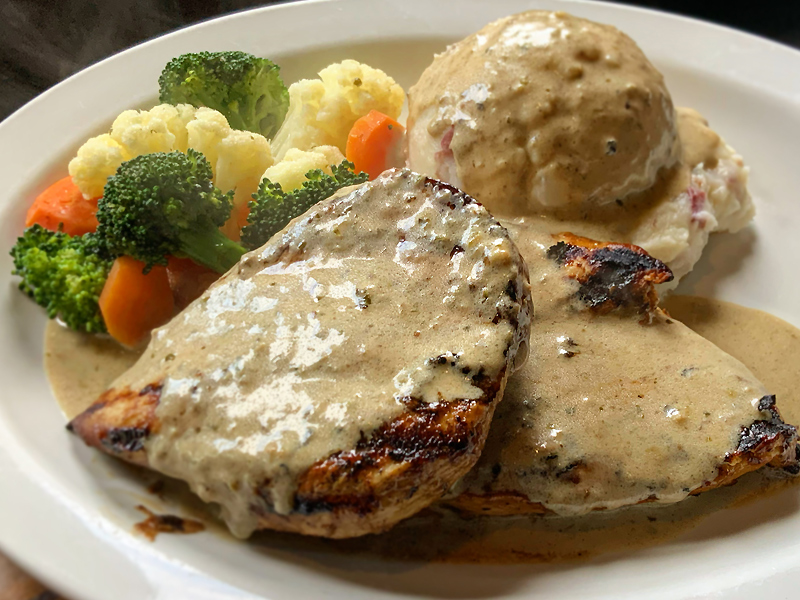 Balsamic Chicken
Two Boneless chicken breasts marinated and char grilled over an open flame and topped with our own balsamic cream sauce. Served with mashed potatoes and steamed vegetables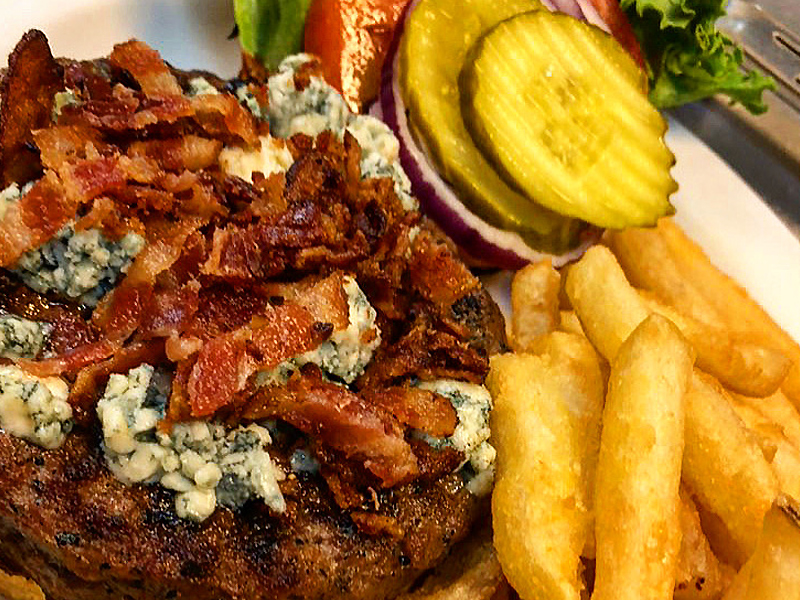 Blue Cheese and Bacon Burger
Our charbroiled sirloin burger is topped with chunky Blue Cheese and double smoked bacon. Served with lettuce, tomato, onion on a toasted brioche bun and your choice of fries, a garden or caesar salad.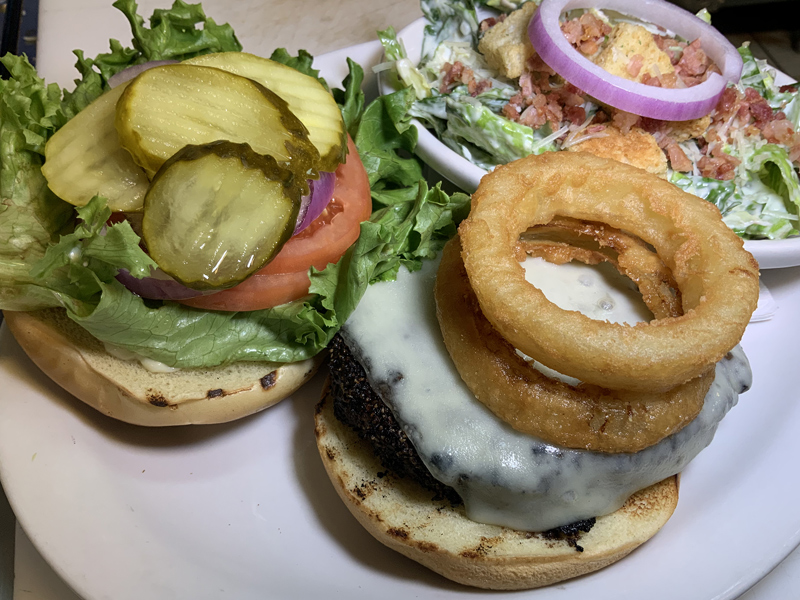 Fireside Peppercorn Burger
Our very own classic burger pressed into cracked peppercorns and charbroiled. Topped with Swiss cheese and crispy onion rings and basil mayo on a toasted brioche bun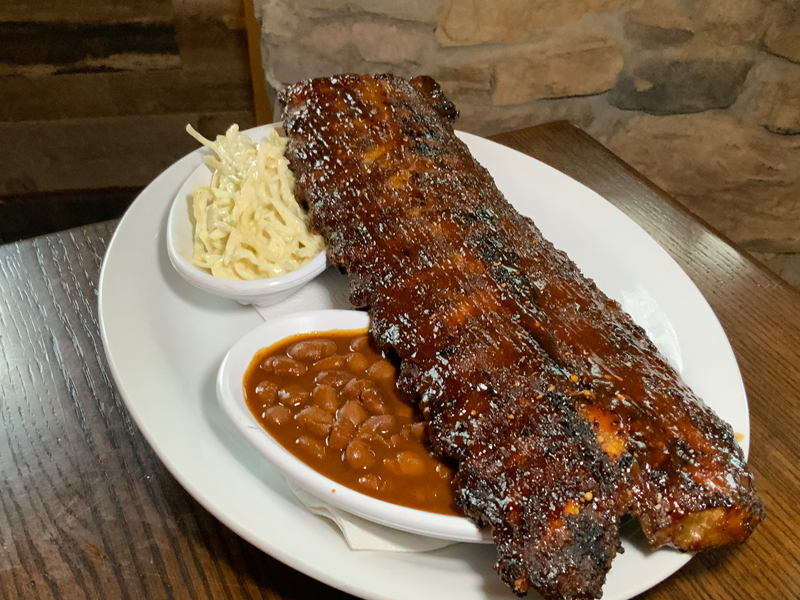 Hickory Smoked in house BBq Back Ribs
We prepare our ribs in-house 'low & slow' hickory smoked pork back ribs grilled to perfection with your choice of sauce. All rib dinners are served with baked beans or coleslaw plus one side dish.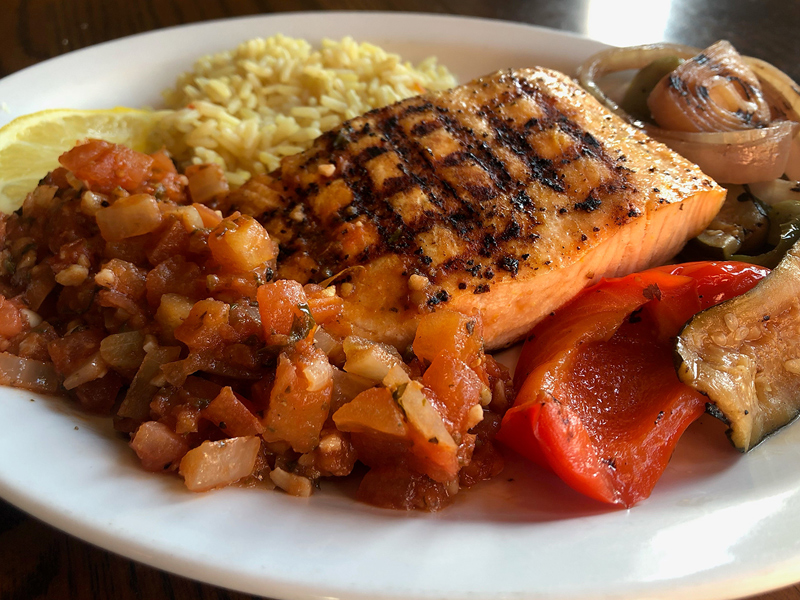 Lemon Pepper Salmon
8 oz Atlantic salmon fillet seasoned with lemon pepper and grilled over open flame. Served on a bed of rice with grilled vegetables and warm cilantro salsa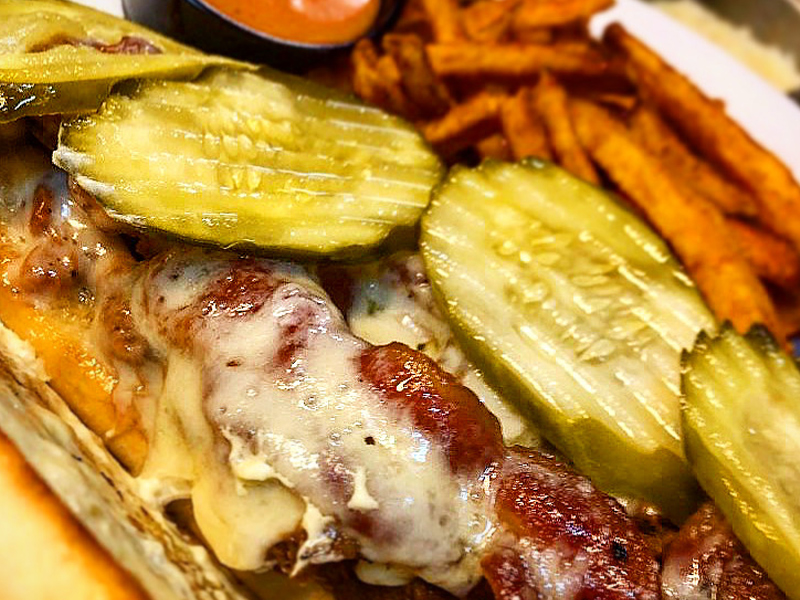 Pulled Pork Cuban sandwich
Real BBQ pulled pork, double smoked bacon, swiss cheese, tangy dill mayo served on a toasted butter Vienna roll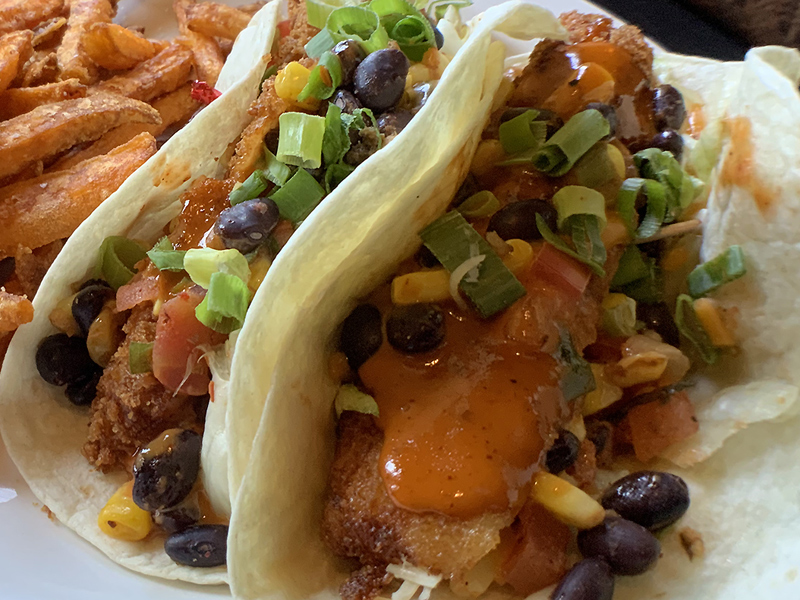 Southwest Tacos
Crispy Fireside Haddock OR Buffalo Cauliflower bites rolled in two soft tacos with black bean and corn salsa, cheese, and chipotle dressing served with your choice of side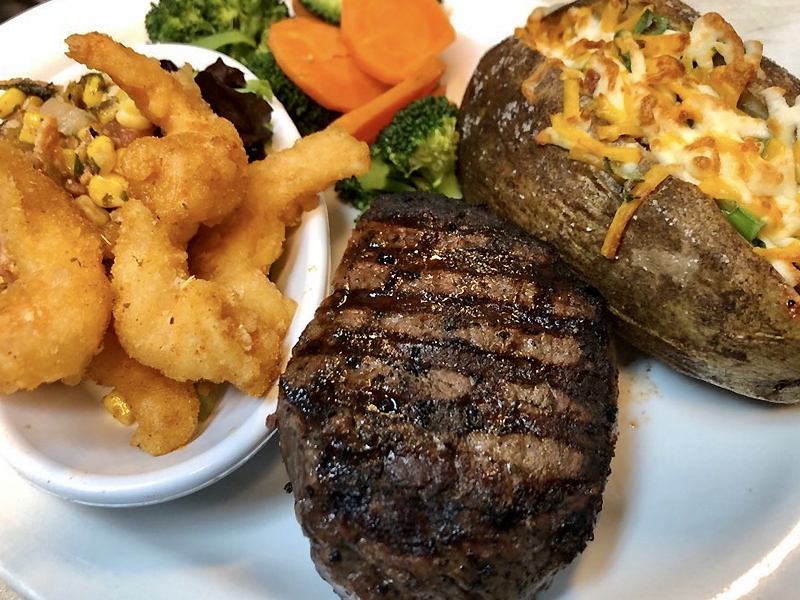 Steak and Shrimp
AAA Top Sirloin and crispy southwest Shrimp.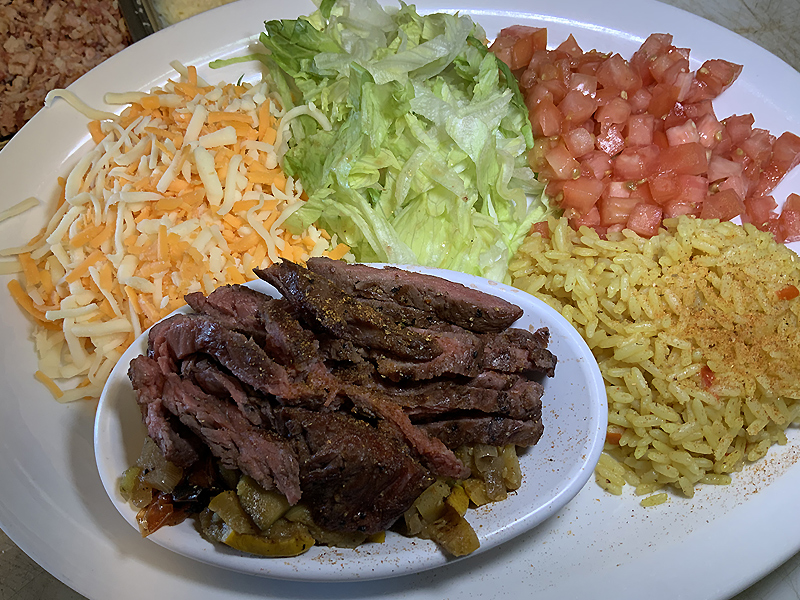 Steak Fajitas
Sautéed onions and peppers and seasoned rice served with warm flour tortillas, salsa, sour cream, lettuce, diced tomato & cheddar cheese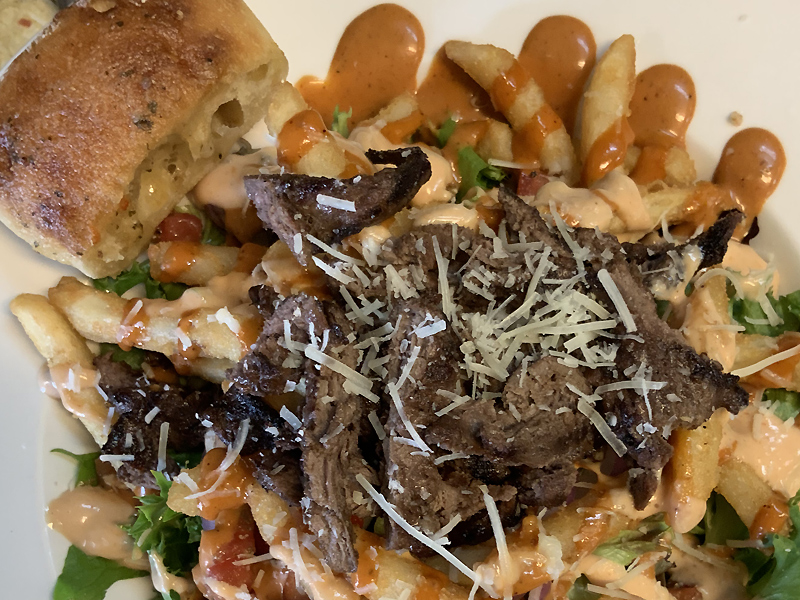 Steak N' Fry Salad
Grilled steak n' crisp fries served over mixed greens, sweet peppers, red onion, tomatoes and parmesan. Drizzled with chipoltle dressing.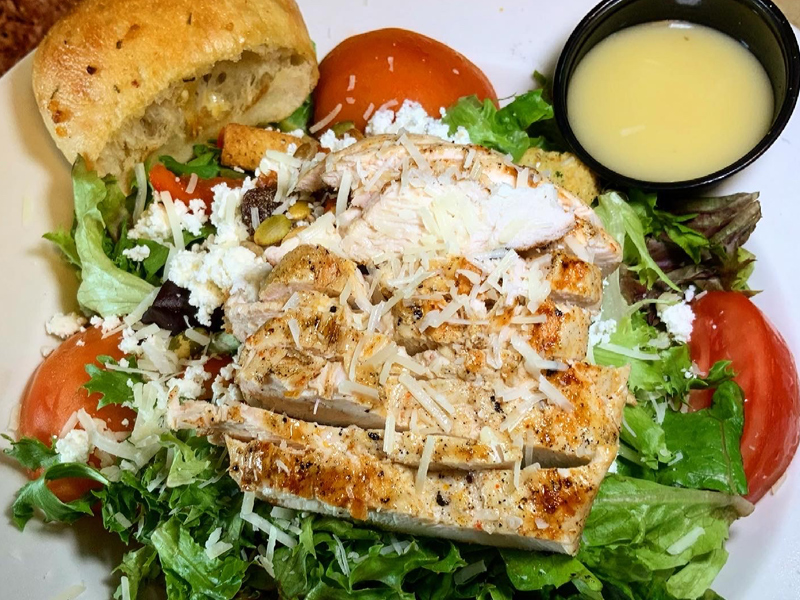 Summerside Citrus Salad
A mixture of fresh greens, tomatoes and sweet peppers in citrus vinaigrette topped with a trail mix, croutons and crumbled feta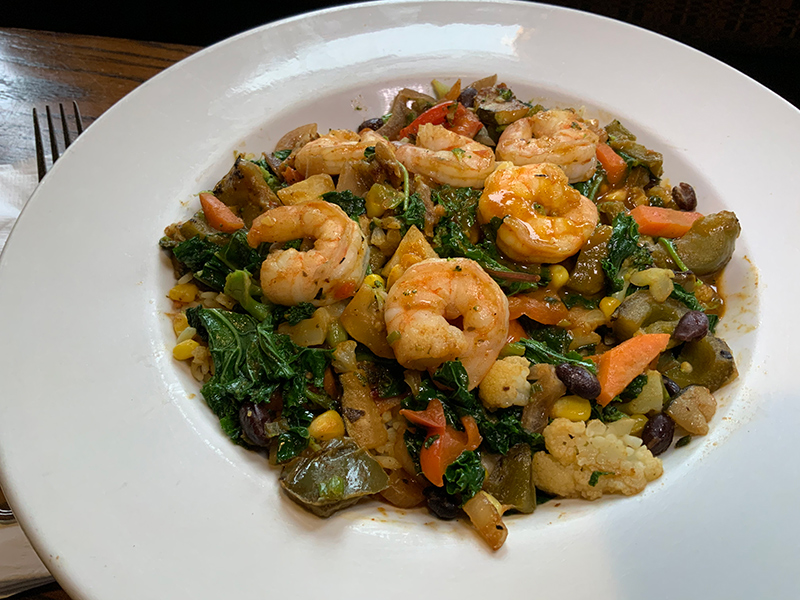 Shrimp Power Bowl
Mixed grilled peppers, grilled Zucchini and red onion, chopped kale, Black bean & corn salsa, carrots, broccoli and cauliflower in a lite curry, on vegetable rice.
PASTA SERVED WITH GARLIC TOAST